About Nicole
Nicole has a drive for having a positive influence on people and planet. From a young age, she developed a love towards the environment and carried that across into her studies. She completed a Bachelor's of Science in Biodiversity and Ecology and a Postgraduate Diploma in Sustainable Development at Stellenbosch University. She has a particular interest in climate change and corporate social responsibility. These interests promoted a specific focus towards integrating sustainable principles within the business realm to help mitigate climate change impact.
Nicole cares deeply about these passions and strives for creating a difference, which has led to her becoming a strong, determined individual. As a creative person, this has helped her to think critically and creatively when it comes to problem-solving. She takes a special interest in learning from the people around her and looks to absorb that knowledge along with her skills to help contribute towards her work.
About Marsé
Marsé completed her degree in Accounting, as well as her Postgraduate Certificate in Education, at Stellenbosch University, thereby combining her passions. She leverages her experience in education and languages with her unique expertise in accounting and mathematics.
Marsé is very adaptable and has explored a diverse range of work experiences and contexts to inform a unique perspective on the world. These work experiences always have people and social impact at the centre. She has been involved in various different projects across the impact management and measurement space, through which the main goal is optimization and maximization of positive impact.
Marsé is a self-motivated, hardworking and professional person with a passion for helping people reach their full potential.
About Shawn
Shawn spent eight years at Ubuntu Football, a Cape Town-based NPO, in various program management, fundraising, and leadership roles. This experience gave him a wealth of experience in storytelling, building interpersonal relationships with donors, and strategizing creative ways to leverage stakeholder relationships. His fundraising work includes international major donor relationships, online crowdfunding, event planning, board management, communications, and foundation grant funding. 
Shawn is now working as a fundraising consultant and web designer, which fits his passion for giving organizations and individuals the tools they need to make the world a better place for all who live in it. Alongside his work, he manages session leaders at the Resource Alliance's annual International Fundraising Congress, chairs the board of South African NPO, Out Here Worldwide, and continues to volunteer at Ubuntu Football.
About Chien
Chien is currently based in Boston, USA and is studying Business Administration at the École Supérieure des Sciences Economiques et Commerciales out of France. Having lived and studied in four countries with different languages and cultures, he is interested in various challenges and dynamic solutions around the globe. Chien speaks English, Mandarin Chinese, French, and Japanese.
In his role as treasurer for the student council, Chien's passion for analytics and data processing grew and he is now preparing for the CPA exam. His skills include analyzing and articulating quantitative data in a way that can be understood by all, and using storytelling to bring it to life. He looks forward to continuing to promote positive change around the world.
About Fiona
Fiona is passionate about projects that use a social-ecological lens and strive to strike a balance between addressing social well-being needs and environmental
conservation. She believes this is essential for the achievement of SDGs at all scales as people are interconnected with the environment. She holds a Bachelor of Science Honours degree in Geographical Information Science and Earth Observation from
the University of Zimbabwe, and also completed a Master of Philosophy degree in Sustainable Development Planning and Management at Stellenbosch University. Through her background in the GIS and Sustainable Development fields Fiona has a wide range of skills such as data collection and analysis, research and training
facilitation to mention a few.
She envisions a future in which human well-being needs of all social groups are met using environmentally sustainable measures. Fiona is fascinated by new experiences and problem-solving tasks, as this provides her with opportunities to learn and
acquire new skills.
About Monique
Over the past 15 years, Monique has acquired experience in various disciplines related to Human Capital including SAP payroll implementation, administration and project management serving two of the largest mining operations in the world – Anglo American and Royal Bafokeng Platinum. She has completed numerous courses including presentation skills, leadership development and management.
Monique went onto to lead the business development and launch of the in.code (project). She was responsible for stakeholder engagement and the importance of computational thinking and the benefits of having schools implement unplugged coding lessons for preschoolers.
With her move to New Zealand, she extended her career path into labour relations representing employees in disputes against their employers. This was followed by a sales and support position for a boutique membership management software firm.
Monique has been an Associate with Relativ since 2015 and her passion for growth and positive change has inspired her to further contribute to the business development  drive in Australasia.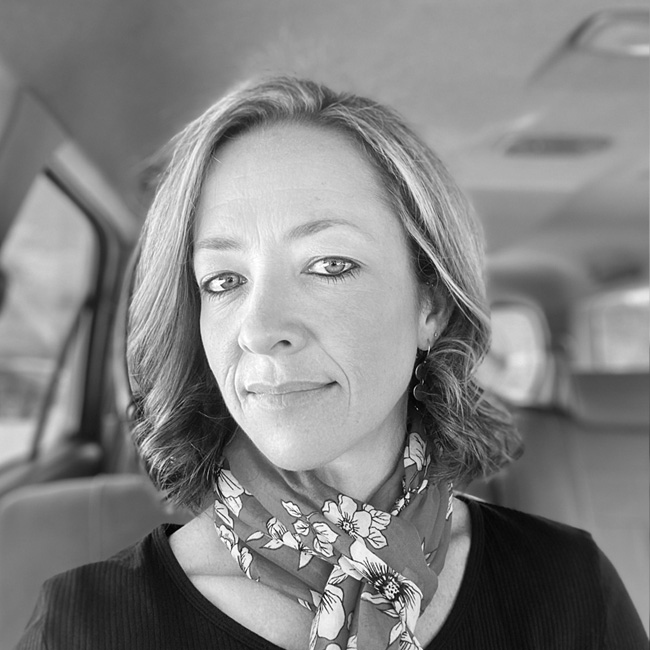 About Kirsty
Kirsty has been with the Relativ team from the start in 2009. Living in Norhtern KZN in the heart of Zululand, by qualification she is a veterinary nurse, ballet and swimming teacher and dog trainer.
She has worked as a freelance graphic and web designer since 2007 and contributes to our Relativ team with all things visual.
About Erica
Erica completed her undergraduate degree in Psychology & Criminology, as well as her postgraduate degree in Fundraising Management before launching her career in the non-profit sector. She specializes in fund development, team management and relationship building, which she has used to increase both revenue and brand awareness for multiple non-profit organizations in Ontario and Nova Scotia, Canada. Her fund development experience includes corporate partnerships, major gifts, grant writing, tribute giving, event management and peer to peer fundraising. Erica is passionate about supporting the mission of non-profit organizations and is eager to continue using her skills to better our communities.
About Sophia
Sophia completed her honours degree in BCom Tourism management and hospitality at the University of Pretoria.  After working a year in Mozambique on an off-the-grid hotel, Sophia decided to complete a postgraduate certificate in Ecotourism to complement her tourism degree.  She has a particular interest in sustainable initiatives for tourism and tries to focus her efforts in promoting these principles within her industry.
Sophia has spent the better part of a decade traveling to different parts of the world, integrating with a variety of people, cultures and traditions and gaining an enlightened outlook on the world and humanity.  Her recent move to New Zealand has allowed her the opportunity to re-enter both the education and tourism industries, earning her a diverse set of skills, like patience, creativity, an ability to work under pressure, operational and excellence management and event coordination.  Connecting with people on a personal level is her forte and she uses this innate ability to build and develop strong relationships wherever she goes.  Sophia loves a challenge and is determined to use her skills to help see a positive change in our current linear 'throwaway'  economy.
About Jessica-Leigh
Jessica is passionate about social research, especially research related to gender,
education, mental health, and race. Since completing a masters degree in research
psychology in 2020, Jessica has been able to focus in on these areas of interest, while also
developing monitoring and evaluation skills, expanding her research methodology
knowledge, and gaining practical experience working with NGOs to develop and strengthen
their impact monitoring and research capacities.
Having worked with NGOs across Africa, Jessica is passionate about cross-country research
and interdisciplinary learning. She is always keen to engage with new people, and she
enjoys the flexibility and variety that consulting work offers.
About Chloé
Chloé completed both her bilingual undergraduate and Master's degree in political science and environmental sustainability at the University of Ottawa. Her Master's major research paper focuses on applying a "decolonial ecology" approach to problems of (un)sustainability in Palestinian-Israeli hydropolitics. She is curious about conceptual and ethical challenges related to sustainability transitions in their given sociopolitical contexts.
 Chloé has a multidisciplinary background working hands-on in Canadian federal politics, the fashion industry, and education in Shanghai. Her eagerness to learn coupled with her empathetic nature, are key drivers in her professional and personal endeavours. She looks forward to collaborating with organizations around the world and providing rich insights to promote positive change.
About Megan
Megan completed a Bachelor's of Science in Conservation Ecology and a Postgraduate Diploma in Sustainable Development at Stellenbosch University. Her love of conservation started from a young age and has grown through the years, and was then cemented by her studies.
 She is passionate about the connection between the natural environment and human beings, and finding ways for both to work in harmony. Megan loves to learn and experience new things, and she believes that any challenge is a good challenge. 
About Caris
Caris has always held a deep curiosity for the connection between human psychological dimensions and the world's socio-ecological environment. After completing a Bachelor's of Social Science in Psychology, Organisational Psychology, and Environmental Science, she went on the achieve a Postgraduate Diploma in Sustainable Development, and is currently perusing her Masters Degree in Sustainable Development, alongside her work commitments. 
 Caris is a strategic thinker with a determined pursuit for positive change. She views the complexity of the world's sustainability challenges is an opportunity for innovation and creative problem-solving. Caris holds the belief that she is life's eternal student, and remains open to every learning opportunity, with the ultimate goal of becoming her utmost valuable to the future of our earth and society. 
About Matthew
Matthew is a highly motivated analyst, passionate about employing his perspective and skill set in fostering development and growth in a sustainable manner.
Matthew completed his studies at Stellenbosch University, where he completed his undergraduate degree in Economics and Finance, along with a postgraduate degree in Economics, looking into artificial intelligence, income inequality and sustainable energy generation in South Africa.
Matthew has experience working within both the fields of environmental economics as well as finance. Two fields he believes complement one another, allowing for a unique approach to be taken to problem solving.
Matthew is passionate about making a difference in the work he pursues and helping unlock the potential held in South Africa and the continent at large.     
About Fiona
Fiona is a media professional by training, holding a Bachelors in Journalism from Rhodes University, and has worked in diverse capacities for magazines, newspapers and television. After completing a couple of development-focused courses through UNISA, Fiona moved her focus to the non-profit sphere. She went on to head up the Content and Communications department of a well-established education-focused non-profit, gold Youth Development Agency. After graduating from Iris Global Leaders School in the USA, she co-pioneered an outreach project for at-risk women in California, and went on to direct Iris Leaders School, gaining valuable leadership and administrative experience. She is currently based in Varanasi, India.
About Andrea
Andrea, who goes by Andy, is a dedicated and passionate individual with an academic background in Psychology and Communications. Having earned a Bachelor's degree in Psychology and Communications, Andy is currently pursuing an Honours degree in Psychology, further expanding her knowledge and expertise in the field.
A true adventurer at heart, Andy thrives in cross-cultural settings and actively seeks opportunities to step out of her comfort zone. She firmly believes that personal growth and transformative experiences occur when one pushes their boundaries. This enthusiasm for embracing diverse environments also stems from her profound interest in fostering sustainable change.
With a deep-rooted commitment to making a positive impact, Andy has consistently been involved in the non-profit sector. She has worked with various organisations, showcasing her versatility as a volunteer, social media assistant, administrative assistant, and tutor. Her fascination with understanding how society functions better when different ages, genders, cultures, and languages are integrated is a driving force behind her dedication to creating inclusive and harmonious communities.
About Bianca
Bianca is a changemaker for sustainable food systems, using her expertise in food science and project management to affect positive and lasting impact through projects that link communities, science, and sustainability. Currently completing her Masters in Food and Nutrition Security, she has over 7 years experience in research, programme and project design, implementation and management that span agriculture, food and nutrition, business and entrepreneurial development, and social development. 
 Since completing her undergraduate degree in food science from Stellenbosch University, Bianca has explored a diverse range of projects and contexts, combining her lateral thinking, adaptability and natural curiosity to affect change. 
 Bianca believes in the power that knowledge sharing and collaboration holds and this resonates through her relationships with stakeholders and the teams she works with, and her approach to projects.
About Chris
Chris is a supportive and dynamic coach and facilitator who
brings foresight and a wealth of business experience and hunger
to find new solutions to help leaders reach their full potential. Chris is a business executive and strategic transformation practitioner with over 20 years of experience facilitating and delivering change and shaping effective leadership. He has worked in operational management and the consulting sector, holding Chief Executive Officer positions in New Zealand and South Africa.
Chris has specialist expertise and experience in systems thinking, strategy execution and transformation and change leadership. He is a highly skilled executive leader who has a breadth of experience across various sectors, including Government and Public Sector, Financial Services, Retail, Fast-Moving Consumer Goods and Manufacturing. Chris has a broad array of expertise in financial and operational management, stakeholder management, managing the board/executive interface and providing governance oversight. Chris is an experienced leader, facilitator, mentor and coach with an aptitude for solving 'wicked' problems. He supports other leaders to 'step up', overcome challenges and optimise opportunities. Others describe Chris as "dynamic", "passionate", "committed", "knowledgeable",
"insightful" and "trusted", with the utmost professionalism.
Digital Technology Specialist
About Aine
Working at the intersection of social good and cloud computing since 2010, Aine McGlynn is an "accidental techie" with more than ten years of experience in closing the digital divide for nonprofits. She holds a doctorate from the University of Toronto with a focus on global activism and gender formations and has published widely. Aine runs a consultancy dedicated to helping small non-profit organizations do big things with tech. She is a course designer and instructor at Humber College and McMaster University and serves on the advisory committee of Tech Impact's Technology Learning Centre, and was an inaugural Okta Nonprofit Technology Fellow.
Enterprise Development Specialist
About Duncan
Duncan has a unique academic and professional background in the third sector and the investment world and is passionate and committed to blending commercial solutions to social and environmental issues. Appointments include International Director for one of the world's largest Development / Humanitarian Aid organisations – The Salvation Army, with a global portfolio of economic development and aid projects of £50m p.a. Duncan engaged in long term appointments living and working in Africa, Americas and Asia running field programmes focused on enterprise led development. This included responding to man-made and natural disasters that forced the movement of people. Of note the religious /civil war in Uganda operating child focused psycho social projects in a refugee camp in Lira, and the reestablishment of enterprise following the South Asia Tsunami.
After leaving the third sector to pioneer an African Agricultural investment fund in 2009 and then to create a successful exit, Duncan founded a PE backed social enterprise that created cause marketing relationships between Business and Charity securing partnership deals with BDO and IMG who manage the Ethical Goods brand to this day in addition to an executive role with Crowdfunder having taken a shareholding within the organisation. Duncan is also founding Trustee/ambassador of two anti-human trafficking charities.
Business Development Specialist
About Ineke
Having spent more than two decades in various leadership and consulting roles across 6 continents, Ineke has built up a reputation for being a recognised subject matter expert and astute business leader. She has had the privilege of working with executive-level colleagues and clients in 23 industries to solve complex, evolving business problems effectively. Ineke has added value through several start-up innovations, successfully leading and delivering transformation initiatives, business and operating strategies and 1-pager templates and executions.
She has written and published extensively on Customer Experience with a particular focus on evolving regulatory and financial inclusion challenges in Financial Services. She is passionate about growing people in her teams and achieving goals and targets that had seemed impossible to others.
About Marcus
Marcus has a deep sense of humanity has seen him engage in a myriad of societal sectors as he strives to apply his unique and varied skills set. His extensive experience and networks makes him ideally suited to engage across sectors and to bring key roleplayers together in search of mutually beneficial projects which have the advancement and betterment of communities at its heart.
He has a BA in Human Movement Studies and Psychology from the University of the Western Cape and qualifications in Educational Design Programming, Integrated Solid Waste Management Planning through the USA Environmental Protection Agency, Planning and Management of Special Events, Management Programme for NPOs, Project Planning, Corporate Social Investment Programmes, Health and Safety and Labour Relations amongst others.
He was held a number of senior roles over his 20 years of professional experience including Founding Chairman of Mthunzi, COO for Youth For Christ South Africa. He has also served as Project Lead for the UNHCR Social Cohesion Project in SA. As Consultant to the South African Council of Churches (SACC), Marcus provided protocol and logistical support for the 2013 State funeral of former President Nelson Mandela.He has also served as Advisor to the Chairman of the South Africa Dutch Chamber of Commerce and has extensive interaction as a Relationship Manager for various enterprises in liaising with all three tiers of Government, Political Parties, Private Sector and Civil Society.
Climate Change Specialist
About Jessica
Jessica completed her bachelors and honours in Finance and Accounting at the University of Cape Town. While attending the university she ran an outreach mathematics programme which sparked her passion for helping our community and the incredible people that form part of it.
Over the past years Jessica has combined her passions through teaching Investment finance, whilst working as a financial analyst. Both of these roles have given her the skills and knowledge to become a hardworking and dedicated professional. Teaching has taught her the patience and determination she needs to conquer new challenges.
Data Analytics Specialist
About Neil
Neil helps companies develop their digital intelligence capabilities, both in-house or agency. His experience in education has played an instrumental role in coaching and developing marketing analytics teams and individuals. His career in digital spans over 15 years and brought the rigor of analytics to the art of marketing – a critical missing piece to bring data and insights to senior business leaders. He has worked with dozens of brands to help CFOs and CMOs better understand what a true mROI looks like so they can take more meaningful actions for their brands. Since early 2018, he built the Hoorah Digital media and data teams. While doing so, he has also built the data team within AbInBev, an internal agency called Draftline (a global initiative), as well as Nestle's internal agency, Revolve.
The challenges of too much data within companies and the need to simplify and visualise this data to business leaders is what he enjoys doing most. Seeing businesses adopt a data culture and make data-driven decisions is what motivates him to do great work. In the process he helps break down silos across departments and provides the framework to be more collaborative.
About Terri
Terri is a passionate creative with great communication skills and experience with foundation phase learners. She is a mother of two boys aged 9 and 11, who have been part of the in.code club since its' inception. She is an experienced graphic designer of more than ten years and her duties include concept, layout, content creation, implementation and social media skills. She is currently facilitating coding classes from grade RRR to grade R.
Impact Investing Specialist
About Nikolaus
Nikolaus Hutter is the Founder of New Paradigm Ventures, an advisory firm focused on accelerating the shift to an impact driven economy. He works with International NGOs on Impact Ventures & Investment, is a Director of Impact Investment firm Susterra Capital and serves on the Board of US Development NGO Heifer International, the Hungarian Impact Investors Association and the Hellenic Impact Investing Network.
Together with Impact Hub Vienna, he co-founded the Investment Ready Program (www.investment-ready.org), the first accelerator for social innovators in the CEE region, and the CEE Impact Day (www.ceeimpactday.org), an annual gathering for impact investors, entrepreneurs and practitioners from the region. Previously, he served as Managing Director Europe of the international impact investor network Toniic (www.toniic.com), held operational roles in the Cleantech industry, and worked as a venture capital investor for over a decade. Nikolaus read Business and Political Economy in Vienna, Strasburg, and at the London School of Economics. He lives in Vienna with his wife and two children.
Fashion Sustainability Specialist
About Cyril
Cyril Naicker has built a reputation for his ethical stance on fashion and in 2021 represented South Africa at the United Nations panel discussion on sustainable fashion. He is the Country Coordinator of Fashion Revolution South Africa, an international fashion activism NGO, a movement for the fashion industry that values people and planet over profit. He serves as the Chief Executive at Imprint Luxury, an events, PR and marketing company as well as the Chief Sustainability Executive at Plain Tiger where he conceptualised and wrote their Sustainability Accelerator Program that launched in 2021.
Business Development Specialist
About Claudette
Claudette has helped organisations achieve their commercial goals for the past 22 years. She has established departments, managed day-to-day business, and lead special projects for global brands in the art and real estate industries. Her client portfolio ranged from large global corporates and HNW individuals to grassroots NGOs, collaborating with teams across diverse fields in England and throughout Southern Africa. She has raised corporate donations for social projects and negotiated high-value commercial deals. Her goal is to connect purpose and profit organisations for a sustainable
future. Claudette is well-positioned to support businesses taking their first steps toward long-term sustainability, purpose, and profitability.
About Bill
After two decades developing leadership, branding, and communications programs for Fortune 500 clients like Westin Hotels and Hewlett Packard, Bill founded The Matale Line to offer more innovative thinking to social impact organizations.

With a global reputation as a transformational change agent, his work has helped some of the world's most consequential nonprofits, foundations, education and social enterprise organizations reframe their approach to strategic decision-making, resource development, and advocacy communications. He is privileged to have worked with organizations across a broad spectrum of social issues, and has a strong pedigree in public and private education institutions in the U.S. 

Bill grew up in the developing world, and his desire to effect change is deeply rooted in his childhood experiences. Coupled with a degree in systems engineering he has a unique ability to help guide organizations through challenging times. He has served on boards of both for-profit and nonprofit organizations, and currently serves as board chair of The Resource Alliance—a global nonprofit committed to transformational change in the social impact sector. Bill is a widely sought-after speaker for his unique perspective and compelling approach to storytelling.
About Duanne
Duanne is passionate about building and contributing to a more sustainable future for the clothing and textile industry. With over 7 years of experience in creating compelling digital brand stories in the fashion and beauty industry, he has a solid track record of blending customer insights, data analytics and creative expertise in both corporate and start-up environments.

 He completed his degree in Business Science, majoring in Marketing at The University of Cape Town (UCT) and is currently pursing a Master of Business Science degree at UCT. His research focuses on understanding the factors influencing the purchasing intentions of sustainable fast-fashion clothing (green-brand extensions) among Millennials in South Africa.

 One of his interests also includes creating platforms that encourage diversity and inclusivity. Having co-chaired the inaugural Loeries Youth Committee in 2021 (Africa & Middle East), he was part of the team that created the Advertising and Brand Communication industry's first ever Diversity, Equity and Inclusion checklist. This tool was designed to help further the goals of the Unstereotype Alliance, convened by UN Women.

 Duanne currently works as a freelance consultant in the impact and digital marketing space, offering his expertise to help brands deliver purposeful work.
Learning Experience Designer
About James
James Lawrenson is a learning experience designer (LXD) and content strategist. As a lifelong learner, James holds a Bachelor Degree in Brand Communications and has completed a range of certificate
and short courses that support his passion for creating impactful digital experiences.
For almost a decade, James has worked with multidisciplinary teams on projects that span retail, health, government, development, finance, and higher-education. With the insights he has gained,
James aims to bring together innovative technology with sound design thinking practices.
James has unique expertise in online learning strategy, content development, curriculum design, learning technology, workshop facilitation, and public speaking.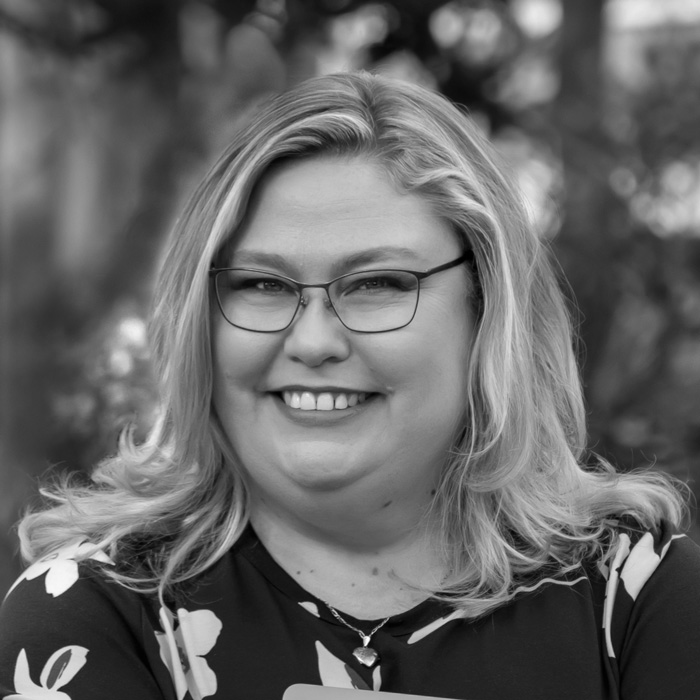 Fundraising & Communications Specialist
About Melanie
Melanie Jackson is a journalist by training who has been involved in the non-profit sector for almost 20 years. She has worked 'on both sides of the fence', in both grant-making and raising funds for a variety of causes through the development and implementation of strategic communications strategies.
Her experience has ranged from philanthropic corporate and trust fundraising, to the more challenging individual giving arena, working in several aspects of individual fundraising. She has worked with traditional direct mail programmes, and more recently with face-to-face fundraising teams.
Through numerous client engagements Melanie spends much of her time guiding organisations in their development strategy and measuring the impact of their interventions. She also is a successful trainer and mentor.
Melanie is also a trustee of Positive Vibes, a Namibia-registered non-profit organisation and a council member of Northlink College
About Kim
Kim Glazebrook grew up in Hicks Bay, East Coast, and now lives in the Hawkes Bay. Kim has a PhD from the University of Auckland in Maori Studies. Her thesis explored contemporary Maori political representation in central and local government in New Zealand. Kim has worked at the Waitangi Tribunal Unit (Ministry of Justice) as a commissioned researcher and as an inquiry facilitator. Most recently, Kim has owned and operated hospitality businesses with her husband. 
Environmental Impact Specialist
About Aurelia
Aurelia van Eeden holds an MSc in International Environmental Studies from the Norwegian University of Life Sciences. She specialises in sustainably oriented innovation strategies for the mining and resources industry. With over ten years of subject matter experience, she focuses on developing and implementing strategies to foster the inclusion and empowerment of underrepresented groups in the sector. She is passionate about the Just Transition and its meaning for the developing world. The low-carbon-energy transition requires a critical understanding of justice, equity, diversity and inclusion. Aurelia is actively working with the mining industry to internalise such issues, becoming a force for good and establishing the industry's role in advancing global sustainable development.
Aurelia further researches and develops solutions on the status of mining finance, existing models of innovation and how changes in mining finance and venture capital can stimulate much-needed entrepreneurship and innovation in the industry."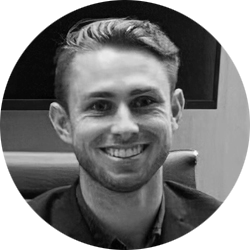 Entrepreneurship Specialist
About Kelvin
Kelvin completed his bachelors, honours, and master's degrees (Cum Laude) at Stellenbosch University. Whilst at Stellenbosch, Kelvin majored in financial management, strategic management, and entrepreneurship and innovation management.
Kelvin has a background in research design and execution and has been involved in projects across a diverse range of topics, such as entrepreneurship, corporate social responsibility, the sharing economy, and impact investing. Kelvin has conducted both quantitative and qualitative research and has experience using a variety of data analysis tools and techniques. He has been involved in research projects on board diversity and corporate social responsibility among South African JSE listed companies. He has also conducted studies on entrepreneurial development in South African high schools, as well as pioneering research on the emergence of the sharing economy in South Africa.
Kelvin has several years of work experience in the non-profit sector through his role as director of a South African based NPO. This is a position that he is particularly fond of as it strongly aligns with his passion and mission to contribute towards community development and upliftment. Through his experience in the non-profit sector, Kelvin has gained direct experience in managing organisational development, stakeholder engagement, marketing, and fundraising. Kelvin has also gained valuable experience as a member of consulting teams which conducted organisational analyses for South African based start-ups, as well as a human behaviour analysis for a division of Toyota in North Carolina USA.
Impact Investing Specialist
About Stephen
Stephen completed his MCom Cum Laude at Stellenbosch University in 2017 where his research focused on impact investment in water purification infrastructure.
He is passionate about using business to transform society by utilizing private and public finance through impact investing. He also completed the Oxford University impact measurement and management programme in 2018.
Currently Stephen is Senior Analyst at Bertha Centre for Social Innovation and Entrepreneurship. Prior, he was a lecturer at Stellenbosch University in the Business Management department and provides impact strategy, measurement and management consultation services. Some of the entities he's worked with include: WWF-SA, Ukubavimba, SocioNovus, and Adaquo
Business Development Specialist
About Elvira
Elvira is a seasoned strategic fundraising and change communications professional based in The Netherlands. Having lived and worked in various countries in Europe, Asia and Africa, she has a broad and international perspective on making social impact. Elvira's work includes strategic fundraising and philanthropy advice, social impact management & measurement and organisational change management.
She strongly believes that creating a meaningful dialogue is key in connecting people and indispensable when aiming for behavioral change in society. This insight originates from over two decades working in corporate and change communications in the global maritime industry and hospital health sector, as well as many years as a professional fundraiser and philanthropy advisor for Doctors without Borders (MSF) and the Red Cross.
Elvira built successful strategic donor partnerships to support the international work of Doctors without Borders in The Netherlands and southern Africa. As Head of Philanthropy for MSF Southern Africa, she made a major contribution to the research report, The Duality of Giving: Contemporary Perspectives on Formalized African Philanthropy which studies what drives African philanthropists to give to social causes and how ancient concepts such as Ubuntu relate to formalized giving.
International Relations Specialist
About Isabella
Isabella is passionate about working with others on innovative means of addressing SDG related issues. Raised in Guadalajara, Mexico, her exposure to inequality and migration inspired her to engage in her community and foster a critical understanding on global issues. She recently obtained her Bachelor of Arts in International Relations and French from Connecticut College and was awarded with the Watson Fellowship, a prestigious award for a year of independent travel and research. As a fellow, she is currently travelling to different countries to learn about the ethical refugee integration and the role of languages and language-learning in this process. 
 Isabella is eager to be working with Relativ and looks forward to continued collaboration with others to promote positive change.
About Colin
Colin has proven experience in business development, strategic marketing, corporate governance, impact investing and fundraising. He has worked in each of these disciplines both theoretically and in practice for more than 20 years in the US, UK, Europe and Southern Africa.
His client engagements include executive level negotiation and project completion with enterprises, SMEs, government and civil society organisations. He has played a role in key stages of the tech business lifecycle from startup through scaling growth in the finance, property, marketing and media sectors. Colin has focussed his career on serving organisations with one common feature – clear intent to create positive social and/or environmental impact.
He has contributed to a variety of industry and media reviews and presented at conferences across the world on investment, analytics, fundraising, and strategic communications and the perspectives they bring to business and social systems.
He is a Fellow of the Institute of Directors in Southern Africa, a member of the South African Institute of Fundraisers, and serves on the boards of a number of for-purpose organisations.
About Gabrielle
Gabrielle is the Co-Founder of the Relativ Group and a specialist in Socio-economic Development and Impact Management. Gabrielle has been working across the social investment continuum for over a decade. She has been involved in each aspect of the life cycle of impact-driven organizations, the investors that support them and the contexts in which they operate to enhance innovative and sustainable solutions to the world's most pressing challenges.
Gabrielle completed her formal education, which culminated in a Master of Philosophy in Development Studies, at the University of Cape Town. Gabrielle has since played leading roles in a number of pioneering organisations and projects primarily operating in Southern Africa.
Gabrielle's work has included areas such as research and analysis; government policy co-creation and design; development of impact management and measurement processes and practices (from theory of change to impact reporting and learning); impact assessment and due diligence of social and impact investments (including a number of evaluations of Jobs Fund investments); deployment and management of impact capital; strategic and product development and planning; and guest lecturing on Masters and Executive education courses.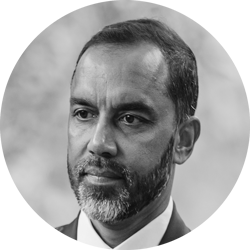 About Marcel
Marcel Henry is a qualified Architect and Landscape Architect with 24 years of experience in architectural and landscape design and the implementation of various buildings and landscape projects.
In addition, he has past teaching experience at the Architectural Department, University of Kwazulu-Natal (UKZN) and currently the University of Cape Town (UCT) Department of Landscape Architecture and Geomatics.
He is the founding member of Urban Architects CC, Urban Landscape Studio and recently HenryDesign Architecture + Landscape.
About Sarah
Sarah leads Relativ's operations in North America as well as projects with clients and partners globally.
 Before joining Relativ, Sarah held various management positions at organizations, mainly youth development focused, in Canada and across Southern Africa. Her educational background is in international development and fundraising management.
 Sarah has experience in multiple levels and areas of social sector management including project development, impact measurement, fundraising, and communications. She is the Campaign Chair for one of the YMCA of Simcoe/Muskoka's endowment funds and is leading the development of an Impact Measurement and Management Community of Practice for the Canada Forum for Impact Investment and Development.
 Having served a diverse range of stakeholders from around the world, Sarah is dedicated to advancing creative approaches to development through sustainable resource mobilization.
About Chris
Chris is a Computer Science educator who has a passion for developing future problem solvers by incorporating code into foundational education. He believes that programming is not only a vital skill that all people should understand, but that the true value is in developing computational thinkers. 
Computational thinking is a powerful problem solving strategy which has the power to unlock the door to gritty problem solvers who will impact the future by addressing world problems.
Chris believes in looking at a problem and identifying a solution that can be implemented at its grass-root level. This is why he focused on creating an educational strategy that starts at the earliest level of schooling. He spent time researching, developing and sourcing tools that will supplement the teaching of computational thinking across all year levels which culminated in the establishment of a hands-on research project call 'incode' in 2017.
The incode project is designed to bring computational thinking  to children's foundational learning and to develop a clear path of progressive development throughout their schooling career through professional development for teachers and outsourced after-school programmes. 
Outside of education, Chris has developed a number of full-stack solutions to address specific needs within schools and businesses. He enjoys creating computational solutions for everyday problems by combining his expertise in software development and database architecture.
About Damon
Damon is an award-winning photographer, filmmaker, creative director, and public speaker. He is passionate about using the medium of visual storytelling and creativity to inspire and spark positive change. Damon was instrumental in the success of some of South Africa's biggest short-form narrative focussed content pieces which included prominent figures such as Nelson Mandela, Desmond Tutu, Gary Player, and many others who shaped South Africa during some of its most difficult years. Damon was also responsible for producing over 100 films dedicated to celebrating the remarkable ingenuity, innovation, and resilience of everyday South Africans, a platform called Beautiful News that has now reached over one billion people.
Damon is a purpose-driven social entrepreneur with an interest in creating positive change. He is resourceful, passionate, and has the ability to speak to a diverse audience through original content, storytelling, and experiences.
About Therese
Therèse Havenga has a Masters in Research Psychology. She started her career in the market research industry with a focus on retail and consumer goods but has been working in the financial services industry for the past 18 years. She has a strong track record for leading functions and high-performance teams responsible for insights, research & development, segmentation, value proposition development, client strategy, client experience and more recently also client-led digital solutions and digital transformation.
She has a deep understanding of South African consumers within the financial services, health as well as wellness & rewards industries and is passionate about looking at these consumers through various data lenses. Her proficiency across disciplines allows her to apply a solution-focused approach that connects the right skills and team to solve client challenges. She enjoys working in partnership with businesses to use insights to co-create products and solutions that unlock value for current and prospective clients in a simplified way.