About Edith
Edith is a curious scientist, specializing in waste water remediation and waste to energy. Edith has continued to build her experience across a range of areas to enable her to pursue her passion, through innovation and hard work.
Her expertise ranges from chemical engineering and biotechnology, to seeking an understanding of how these things apply in the 'real world' and complementing her academic pursuits with roles in research and data analytics.
Edith joined the Relativ team in 2020, strengthening our team with her knowledge of the environmental ecosystems.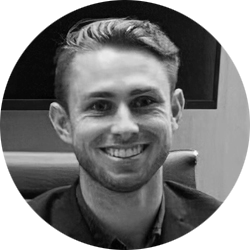 About Kelvin
Kelvin completed his bachelors, honours, and master's degrees (Cum Laude) at Stellenbosch University. Whilst at Stellenbosch, Kelvin majored in financial management, strategic management, and entrepreneurship and innovation management.
Kelvin has a background in research design and execution and has been involved in projects across a diverse range of topics, such as entrepreneurship, corporate social responsibility, the sharing economy, and impact investing. Kelvin has conducted both quantitative and qualitative research and has experience using a variety of data analysis tools and techniques. He has been involved in research projects on board diversity and corporate social responsibility among South African JSE listed companies. He has also conducted studies on entrepreneurial development in South African high schools, as well as pioneering research on the emergence of the sharing economy in South Africa.
Kelvin has several years of work experience in the non-profit sector through his role as director of a South African based NPO. This is a position that he is particularly fond of as it strongly aligns with his passion and mission to contribute towards community development and upliftment. Through his experience in the non-profit sector, Kelvin has gained direct experience in managing organisational development, stakeholder engagement, marketing, and fundraising. Kelvin has also gained valuable experience as a member of consulting teams which conducted organisational analyses for South African based start-ups, as well as a human behaviour analysis for a division of Toyota in North Carolina USA.
Kelvin is delighted to join Relativ in 2021. He is excited to work with the Relativ team to create positive impact for business and society.
About Marsé
Marsé is a self-motivated, hardworking and professional person with a passion for helping people reach their full potential. Marsé is very adaptable and has explored a diverse range of work experiences and contexts to inform a unique perspective on the world.
She leverages her experience in education and languages with her unique expertise in accounting and mathematics.
Marsé joined the Relativ team in 2020, bringing her multi-dimensional mind and personality to strengthen our team.
About Anele
Anele completed his Bachelor of Commerce in Management Sciences from the University of Stellenbosch. His curiosity and drive to uncovering why the world works the way that it does have led him down the path of analytics. His passion for data and analysis was further bolstered in his pursuit of financial, marketing, and logistics management. Anele continues to use the knowledge and experience he gains to interpret and support change in real-life situations and circumstances. Anele joined Relativ in 2021.
He is excited to work with the Relativ team to interpret and find meaning behind the data whilst creating a positive impact for business and society.
About Laila
Laila is an aspiring changemaker aiming to empower youth to take up space through conversations and actions centred on shaping a more socio-economic inclusive South Africa. She is pursuing a double major in International Relations and Economics at Connecticut College, USA. Her passion for grassroots development was sparked during her student years at the African Leadership Academy. She is a firm believer in the power of education in moulding young minds and is currently conducting research on decolonizing the mind.
Laila is excited to be interning at Relativ and deepening her knowledge of conscious capitalism and social entrepreneurship.
About Terri
Terri is a passionate creative with great communication skills and experience with foundation phase learners. She is a mother of two boys aged 7 and 9, who have been part of the in.code club since its' inception. She is an experienced graphic designer of more than ten years and her duties include concept, layout, content creation, implementation and social media skills. She is currently facilitating coding classes from grade RRR to grade R.
About Carla
Carla is a consumer insight analyst who brings with her more than twenty years of commercial media and communications experience. She has been entrusted with a range of multi-sector projects including work for financial teams, an international corporate advisory firm, and an insights analysis team with blue-chip clients. In the last decade, Carla's roles have crossed over from communications into research and analysis. Insight analysis work allows her heart to connect with the voice of real people and share their messages with the organisations that are there to serve them. Carla joined Relativ in 2021 and would like to focus on 'doing good work for good people', delivering only the highest standard of work excellence whilst working on projects that truly matter.
She feels that each work task should be part of her legacy and she cares about the work that she commits to.
Fundraising and Communications Specialist
About Melanie
Melanie Jackson is a journalist by training who has been involved in the non-profit sector for almost 20 years. She has worked 'on both sides of the fence', in both grant-making and raising funds for a variety of causes through the development and implementation of strategic communications strategies.
Her experience has ranged from philanthropic corporate and trust fundraising, to the more challenging individual giving arena, working in several aspects of individual fundraising. She has worked with traditional direct mail programmes, and more recently with face-to-face fundraising teams.
Through numerous client engagements Melanie spends much of her time guiding organisations in their development strategy and measuring the impact of their interventions. She also is a successful trainer and mentor.
Melanie is also a trustee of Positive Vibes, a Namibia-registered non-profit organisation and a council member of Northlink College
Impact Investing
Specialist
About Stephen
Stephen completed his MCom Cum Laude at Stellenbosch University in 2017 where his research focused on impact investment in water purification infrastructure.
He is passionate about using business to transform society by utilizing private and public finance through impact investing. He also completed the Oxford University impact measurement and management programme in 2018.
Currently Stephen is Senior Analyst at Bertha Centre for Social Innovation and Entrepreneurship. Prior, he was a lecturer at Stellenbosch University in the Business Management department and provides impact strategy, measurement and management consultation services. Some of the entities he's worked with include: WWF-SA, Ukubavimba, SocioNovus, and Adaquo
About Sydney
Sydney has led research and evaluation projects across a diverse range of settings, including youth development, alcohol addiction, refugee and migrant wellbeing and gender-based violence. Her research career is backed by a Master's degree in Social Research Methods from Sussex University, as well as her experience supporting disabled adults and young homeless people. Her experience as a frontline practitioner has had a significant impact on her approach to her work, and she sees the ability to design equitable evaluations as an integral part of improving impact.
Sydney has often worked in environments where resources are constrained, such as when she lead the roll out of a UK-wide youth work intervention and supported just under 100 Youth Organisations' to demonstrate and improve the quality of their work. As a result, she is well versed in applying creativity and innovation together with a structured and methodological approach which optimises the evaluation process. She currently works with Firdale Consulting and 1000 Women Trust, as a qualitative evaluation and fundraising consultant.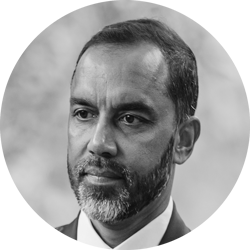 Urban Environment Specialist
About Marcel
Marcel Henry is a qualified Architect and Landscape Architect with 24 years of experience in architectural and landscape design and the implementation of various buildings and landscape projects.
In addition, he has past teaching experience at the Architectural Department, University of Kwazulu-Natal (UKZN) and currently the University of Cape Town (UCT) Department of Landscape Architecture and Geomatics.
He is the founding member of Urban Architects CC, Urban Landscape Studio and recently HenryDesign Architecture + Landscape.
About Marcus
Marcus has a deep sense of humanity has seen him engage in a myriad of societal sectors as he strives to apply his unique and varied skills set. His extensive experience and networks makes him ideally suited to engage across sectors and to bring key roleplayers together in search of mutually beneficial projects which have the advancement and betterment of communities at its heart.
He has a BA in Human Movement Studies and Psychology from the University of the Western Cape and qualifications in Educational Design Programming, Integrated Solid Waste Management Planning through the USA Environmental Protection Agency, Planning and Management of Special Events, Management Programme for NPOs, Project Planning, Corporate Social Investment Programmes, Health and Safety and Labour Relations amongst others.
He was held a number of senior roles over his 20 years of professional experience including Founding Chairman of Mthunzi, COO for Youth For Christ South Africa. He has also served as Project Lead for the UNHCR Social Cohesion Project in SA. As Consultant to the South African Council of Churches (SACC), Marcus provided protocol and logistical support for the 2013 State funeral of former President Nelson Mandela.He has also served as Advisor to the Chairman of the South Africa Dutch Chamber of Commerce and has extensive interaction as a Relationship Manager for various enterprises in liaising with all three tiers of Government, Political Parties, Private Sector and Civil Society.
About Sarah
Sarah has experience and education in many areas of social sector management – fundraising, communications, project development and implementation, and staff development.
She studied fundraising management and international development, and has been involved with many organizations, both local and international, in Canada and across Southern and Eastern Africa. Sarah has has worked with funders from all over the world, and has experience in direct marketing, peer to peer fundraising, major gift solicitation, grant writing, event planning, corporate partnerships, and legacy giving.
In her current role Sarah aligns the mission and grows the impact between a for-profit company and a non-profit organization while coaching and supporting various teams and departments on donor relations and community engagement.
About Asmaa
Asmaa is a research scientist with broad experience using mathematical models to interrogate complex questions. Asmaa has both pushed the boundaries of mathematical modelling in her field and has built commercial machine learning models with accompanying production infrastructure. Asmaa has completed two master's degrees in Mathematics, from the University of the Western Cape in collaboration with the African Institute for Mathematical Sciences (2017), and from the University of Stellenbosch (2019).
Asmaa's passion for understanding and improving the world around her has shown itself in her experience beyond mathematics, where she has shown leadership and dedication in numerous non-profit initiatives focused on education and community building. Asmaa has excellent interpersonal skills with a good sense of humour. She is a resilient person and has overcome multiple obstacles in reaching her goals. Since her late teens she has been involved in voluntary work including teaching and mentoring in various contexts.
In her free time, Asmaa loves cooking delicious food – always ready to put a twist on a traditional dish – as well as playing volleyball and tending to her expansive and luscious garden.
Data Analytics Specialist
About Neil
Neil helps companies develop their digital intelligence capabilities, both in-house or agency. His experience in education has played an instrumental role in coaching and developing marketing analytics teams and individuals. His career in digital spans over 15 years. Since early 2018, he built the Hoorah Digital media and data teams. While doing so, he also built the data team within AbInBev, an internal agency called Draftline (a global initiative). As well as Nestle's internal agency, Revolve. The challenges of too much data within companies and the need to simplify and visualise this data to business leaders is what he enjoys doing most. Seeing businesses adopt a data culture and make data-driven decisions is what motivates him to do great work. In the process he helps break down silos across departments and provides the framework to be more collaborative.
Since 2010, Neil has worked on a number of projects with Colin Habberton and the Relativ Team notably as co-founders of the GROW Leadership Academy.


Measurebyte
Neil co-founded Measurebyte. in 2020. It is a measurement and data visualisation consultancy that empowers decision-makers to accurately achieve their KPIs, uncover organisation-wide cost efficiencies and exciting new opportunities that were previously impossible. Giving you real-time business intelligence that drives real business performance. We take complex datasets from your brand and performance campaigns, organise and present in easy to understand visualisations to your management and leadership tiers. We use tech, people and process to breakdown silos within your business by presenting the full customer journey from first touch, through to sales and measuring customer lifetime value. Measurebyte ensures your entire organisation is measurable, trackable and geared for sustainable growth. 
Measurebyte is a partner of the Relativ Group.
About Naomi
Naomi is a global thinker, drawing on her bachelor's in political science and master's in mega-city governance both from the Paris Institute of Political Science (Sciences Po Paris). Her background combines experience in project communications and finance and studies in political science, governance of the commons and urban metabolism. Throughout her studies, she's developed management and communications strategies for public services, multinationals, and NGOs in Italy, Mexico City, Lebanon and South Africa.
Having graduated in 2020, Naomi is currently a programme management intern for the UN Environment Programme's Life Cycle Initiative. Building on her training in international relations and project analysis, she assists governments and businesses in implementing life cycle thinking into their decision-making processes.
Her passion and goals are to help organisations deliver water as she believes that "we all need it, we all share it, and so we all need to work together to preserve it". As she gains experience in helping people work together for the commons, she hopes to join the global community of people answering the question: how can we enhance water resources while we use them?
Naomi joined Relativ in 2020 contributing her can-do attitude and her knowledge of institutional relationships.
About Colin
Colin has proven experience in business development, strategic marketing, corporate governance, impact investing and fundraising. He has worked in each of these disciplines both theoretically and in practice for more than 20 years in the US, UK, Europe and Southern Africa.
His client engagements include executive level negotiation and project completion with enterprises, SMEs, government and civil society organisations. He has played a role in key stages of the tech business lifecycle from startup through scaling growth in the finance, property, marketing and media sectors. Colin has focussed his career on serving organisations with one common feature – clear intent to create positive social and/or environmental impact.
He has contributed to a variety of industry and media reviews and presented at conferences across the world on investment, analytics, fundraising, and strategic communications and the perspectives they bring to business and social systems.
He is a Fellow of the Institute of Directors in Southern Africa, a member of the South African Institute of Fundraisers, and serves on the boards of a number of for-purpose organisations.
About Gabrielle
Gabrielle is the Co-Founder of the Relativ Group and a specialist in Socio-economic Development and Impact Management. Gabrielle has been working across the social investment continuum for over a decade. She has been involved in each aspect of the life cycle of impact-driven organizations, the investors that support them and the contexts in which they operate to enhance innovative and sustainable solutions to the world's most pressing challenges.
Gabrielle completed her formal education, which culminated in a Master of Philosophy in Development Studies, at the University of Cape Town. Gabrielle has since played leading roles in a number of pioneering organisations and projects primarily operating in Southern Africa.
Gabrielle's work has included areas such as research and analysis; government policy co-creation and design; development of impact management and measurement processes and practices (from theory of change to impact reporting and learning); impact assessment and due diligence of social and impact investments (including a number of evaluations of Jobs Fund investments); deployment and management of impact capital; strategic and product development and planning; and guest lecturing on Masters and Executive education courses.
About Damon
Damon is an award-winning photographer, filmmaker, creative director, and public speaker. He is passionate about using the medium of visual storytelling and creativity to inspire and spark positive change. Damon was instrumental in the success of some of South Africa's biggest short-form narrative focussed content pieces which included prominent figures such as Nelson Mandela, Desmond Tutu, Gary Player, and many others who shaped South Africa during some of its most difficult years. Damon was also responsible for producing over 100 films dedicated to celebrating the remarkable ingenuity, innovation, and resilience of everyday South Africans, a platform called Beautiful News that has now reached over one billion people.
Damon is a purpose-driven social entrepreneur with an interest in creating positive change. He is resourceful, passionate, and has the ability to speak to a diverse audience through original content, storytelling, and experiences.
About Therese
After completing her Masters degree in Research Consulting at Unisa, Therese started her career in market research at one of South Africa's leading research houses. Her work included the design of data gathering instruments, quantitative and qualitative data analysis and project management for a vast amount of research projects in different industries.
She entered the financial services market in 2004 and her field of expertise includes conducting primary & secondary research, evaluating new trends and market adjustments to make recommendations for strategy, developing market segmentation models and competitive analysis and benchmarking in terms of products, marketing activities, distribution forces and strategies.
She has further experience in customer relationship & loyalty management, product development, understanding market dynamics and identifying new marketing opportunities.
Her registration with professional memberships/bodies include: registration as Research Psychologist with the Health Professions Council of South Africa (HPCSA); Investment Analyst Society (IASSA); South African Market Research Association (SAMRA); PsySA; Black Management Forum and Honorary Ranger of South African National Parks (SANParks).
About Chris
Chris is a Computer Science educator who has a passion for developing future problem solvers by incorporating code into foundational education. He believes that programming is not only a vital skill that all people should understand, but that the true value is in developing computational thinkers. 
Computational thinking is a powerful problem solving strategy which has the power to unlock the door to gritty problem solvers who will impact the future by addressing world problems.
Chris believes in looking at a problem and identifying a solution that can be implemented at its grass-root level. This is why he focused on creating an educational strategy that starts at the earliest level of schooling. He spent time researching, developing and sourcing tools that will supplement the teaching of computational thinking across all year levels which culminated in the establishment of a hands-on research project call 'incode' in 2017.
The incode project is designed to bring computational thinking  to children's foundational learning and to develop a clear path of progressive development throughout their schooling career through professional development for teachers and outsourced after-school programmes. 
Outside of education, Chris has developed a number of full-stack solutions to address specific needs within schools and businesses. He enjoys creating computational solutions for everyday problems by combining his expertise in software development and database architecture.